Main content starts here, tab to start navigating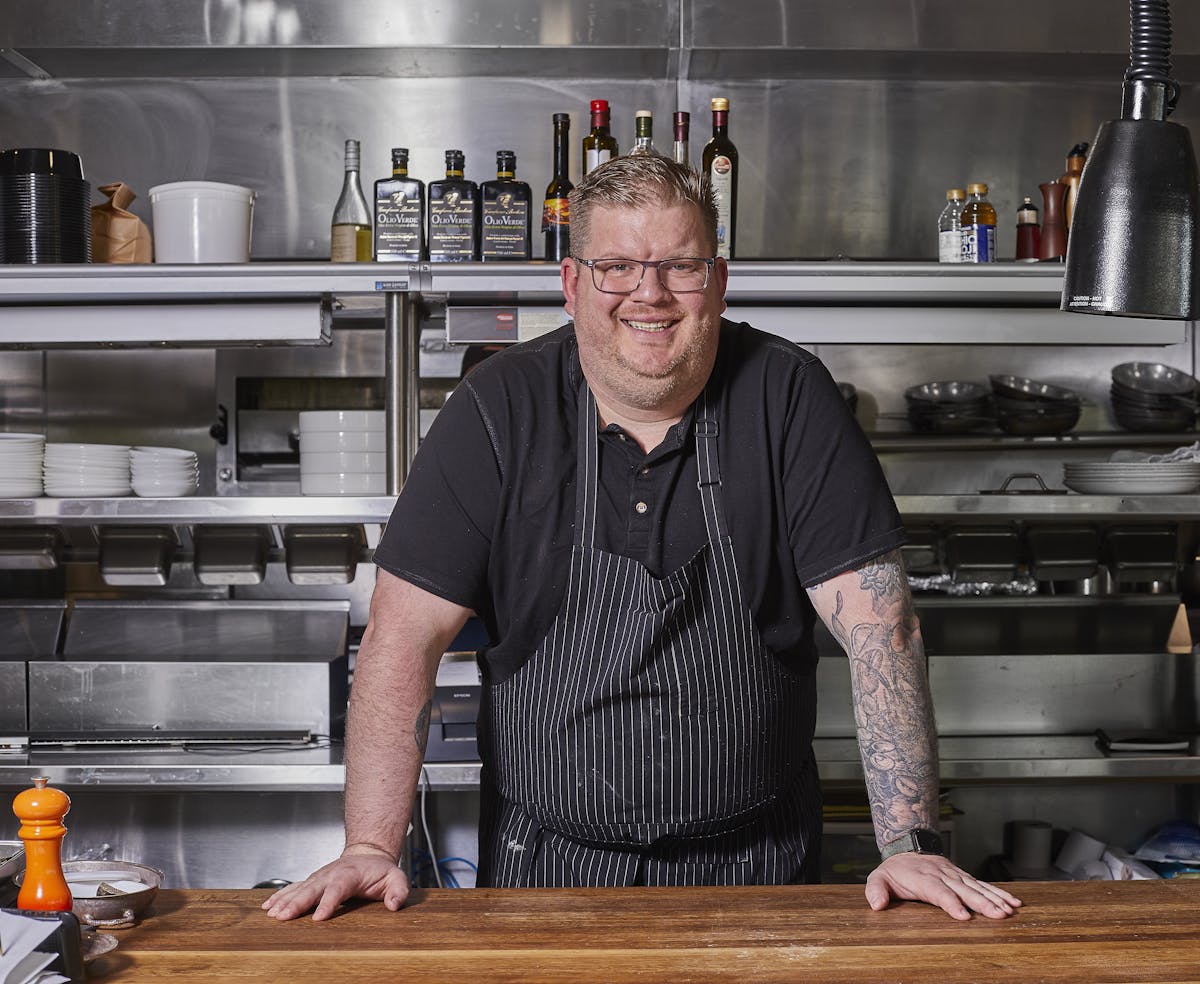 Kyle Stamps
Executive Chef
While Kyle is from North Kingstown RI; his family is from Newport and he spent a lot of time here growing up.
Kyle started at a local restaurant called Junction Pizzeria working through the ranks under Chef Walter Slater; first as a dishwasher and eventually becoming the head chef. It's here that Kyle and Kevin met, becoming colleagues and friends who stayed in touch throughout the years. During his time at Junction Pizzeria, Kyle also attended the culinary program at Johnson and Wales University where he landed his externship with Chef Lorenzo Polegri at Ristorante Zeppelin in Orvieto Italy.
Once he completed his externship, Kyle took a job with Newport Restaurant Group as a cook before moving to Boston to work with Kevin. After working as the Executive Chef of Coda in the South End neighborhood of Boston, he moved back to Newport to work for Newport Restaurant Group, this time as a Chef helping to run The Mooring, 22 Bowens, Smokehouse, and eventually taking a position as Executive Chef of Trio in Narragansett.
Kyle came on board as the opening Executive Chef at Giusto in 2020 where he has thrived in mentoring cooks and bringing his fun approach to Italian cooking.
When Kyle isn't working he loves to golf. He has also built his own computer!