Main content starts here, tab to start navigating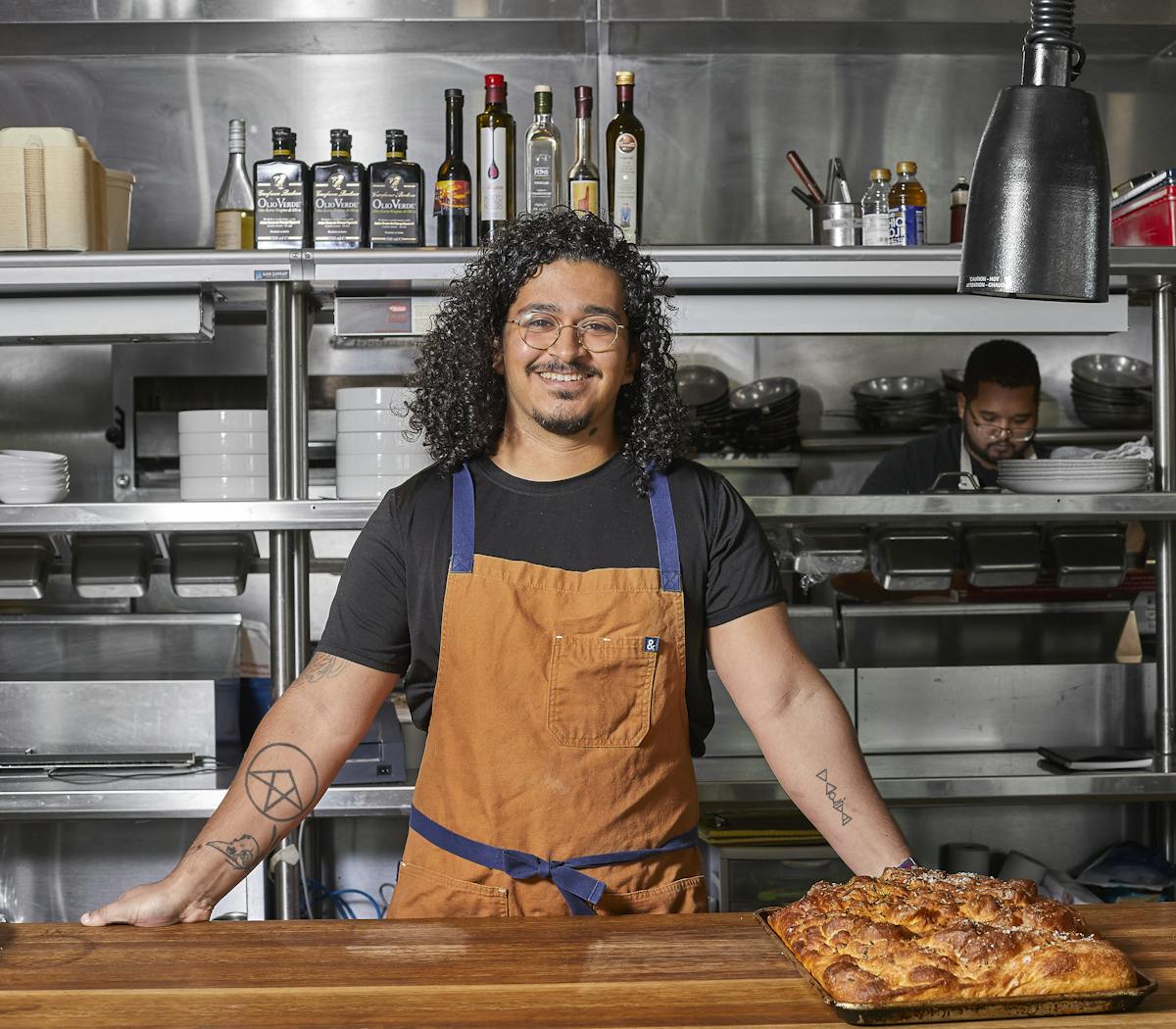 Bryan Rolon
Sous Chef
Originally from Carolina, Puerto Rico, Bryan moved to New Britain, Connecticut when he was age 7 and lived there until moving to Rhode Island in 2019 with his girlfriend for new job opportunities.
Bryan initially went to UConn to study Civil Engineering to apply his love of math and creative thinking. Ultimately, something felt missing in that career path and his love for Gordon Ramsay and his culinary shows drove him to pursue the hustle and bustle of the restaurant industry. He started off on the salad station at a steakhouse and worked his way up to become one of the grillmasters. Before joining Giusto, Bryan worked at Evviva Trattoria under Executive Chef Anthony De Palma, garnering a love for Italian cuisine and combining Italian and Mediterranean inspired food with local ingredients.
Bryan spends his time out of the kitchen, nerding out on video games, cuddling his cats, listening to death metal, or eating at new restaurants with his girlfriend.