Main content starts here, tab to start navigating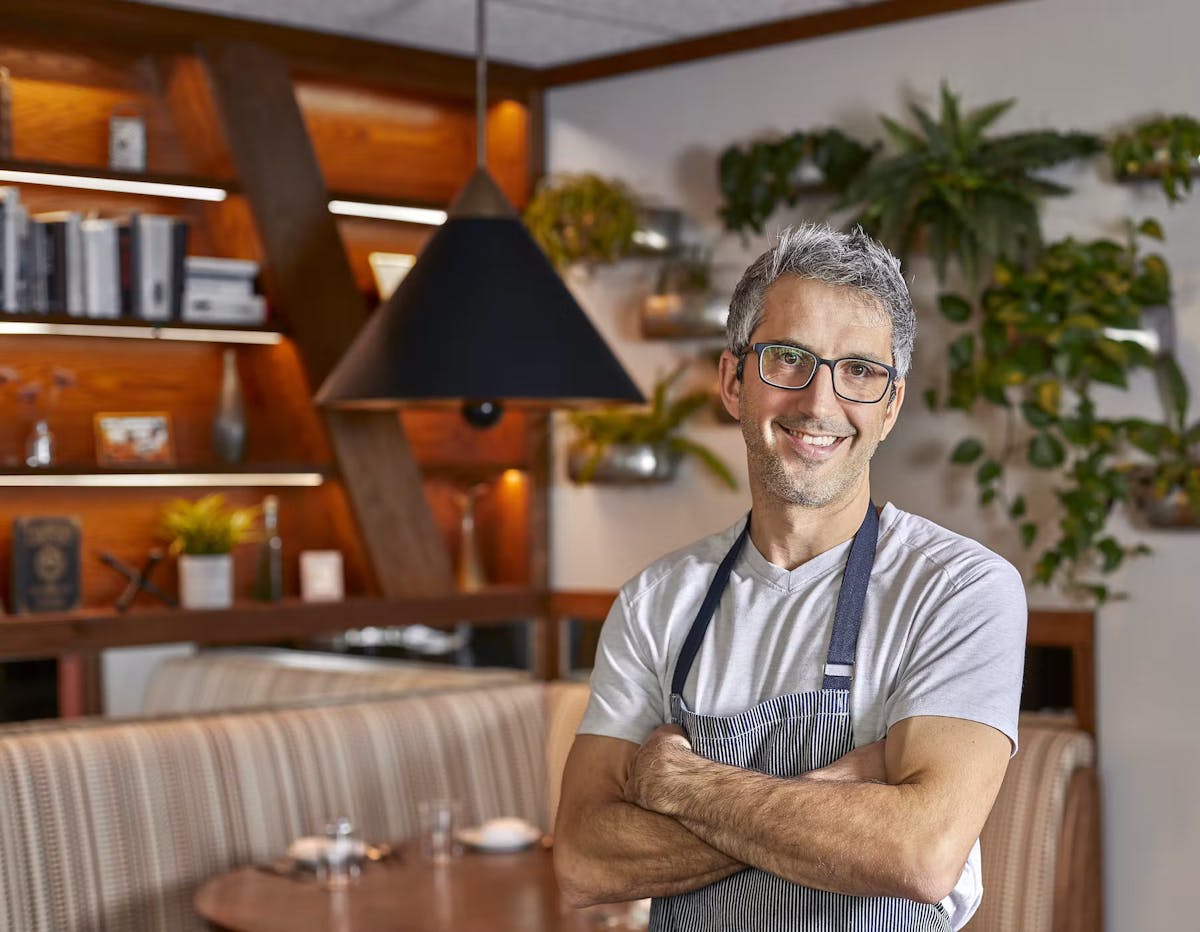 Kevin O'Donnell
Chef | Owner
Born and raised in North Kingstown, Kevin got his feet wet in hospitality early on. Starting as a cabana boy at Bonnet Shores Beach Club at just 15, he then worked at a variety of mom and pop spots throughout high school, gaining experience from dishwasher to pizza cook. It wasn't until he graduated, however, that he truly stepped into the restaurant industry. Under the mentorship of Chef Walter Slater at Junction Pizzeria in Wickford, Kevin truly fell in love with cooking and the undeniable adrenaline of the kitchen.
While there, Kevin was inspired to enroll in Johnson & Wales' Continuing Education program which afforded him the chance to intern in Italy – an exciting opportunity to connect with his heritage and explore its cuisine. After four months, he returned home where he met his next mentor – and now-collaborator/Giusto General Manager – Aaron Edwards, and joined him at his new restaurant, Trattoria del Corso, as Chef de Cuisine. Here, Kevin's love for Italian food blossomed, but after a year was pulled back to Italy.
For two and a half years, Kevin fully immersed himself in Italian culture and cuisine under Chef Lorenzo Polegri at Ristorante Zeppelin in Orvieto. It's here that he first experienced the creativity of freestyle, non-traditional Italian cooking, and Kevin credits this time and Polegri's tutelage with inspiring him to think outside the box while inside the kitchen.
Back in the States, Kevin cooked at the famed Castle Hill Inn in Newport and then the Michelin-starred Del Posto in New York City. Opportunity again came knocking, and he headed back across the pond, this time to Paris. As Executive Chef, Kevin opened L'Office, a tiny bistro that garnered rave reviews and recognition both locally and internationally for its melding of French and Italian cuisine.
In 2012, Kevin joined forces with the owners of The Salty Pig in Boston and developed its pasta program. Three years later, the team collaborated on a brand new restaurant concept, and in June 2016 opened SRV with co-chef Michael Lombardi. The Venetian-style Bacaro and wine bar was an immediate success, earning a 4-star review from Boston magazine, James Beard Award nomination, and continued critical acclaim since.
Now, Kevin returns home with his high school sweetheart, Sarah, and young son to open his first independent restaurant concept in Newport. Giusto is a labor of love where familiar flavors come together in creative ways for a fun dining experience.