Main content starts here, tab to start navigating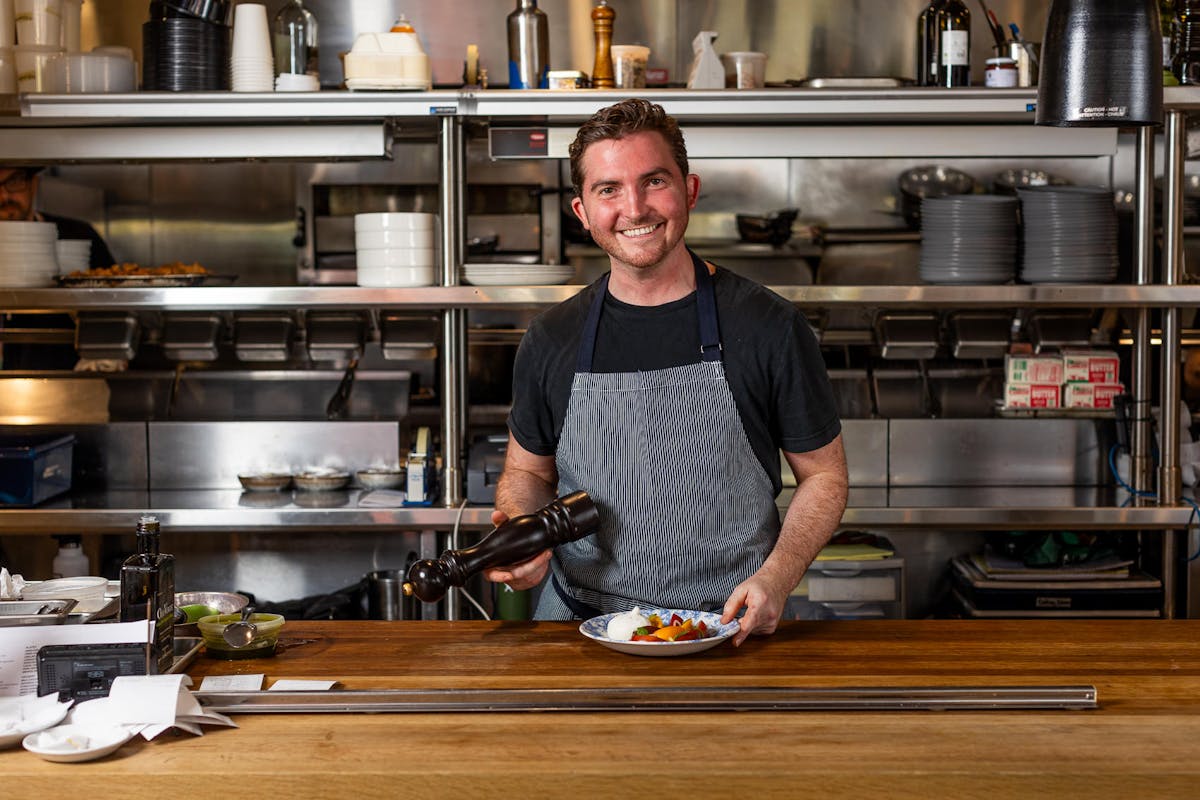 Neil Sowa
Sous Chef
Born and raised in the great Ocean State, Neil grew up in Lincoln, RI, and has called Newport home since 2016.
Neil has spent the last decade in the kitchen at restaurants including Stoneacre, Persimmon, White Horse Tavern, and now Giusto.
Neil's insatiable desire to learn and refine his skills has included staging in Michelin-star restaurants in New York City and Boston, hosting special events like High Tea at the Marble House, and dabbling in private catering.
Neil's love of cooking is built upon the deep relationship between hospitality and community that is found in all cultures. Embarking on culinary adventures in Florence, St. Petersburg, Madrid, London, and Vietnam. He brings a strong sense of seasonality and locality to his craft and strives to blend respect for tradition with courage in creativity.
When he is not cooking, Neil makes an effort to balance his day with yoga, work on his green thumb, turn on the Talking Heads, and doodle funny cartoons, hoping that they'll land in the New Yorker.