Main content starts here, tab to start navigating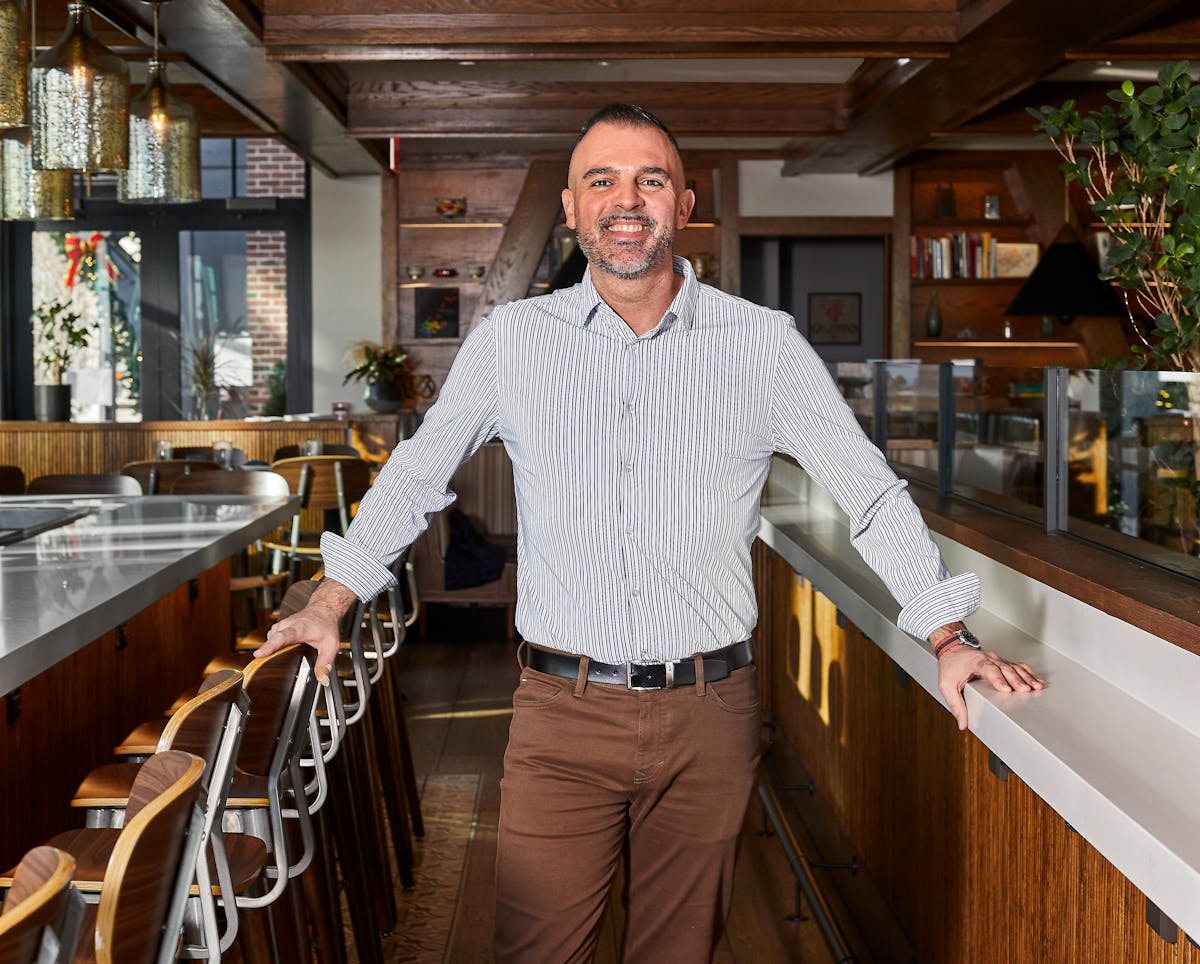 Philip Tickner
Service Manager
Philip was born in London, England in 1978 and grew up in Rhode Island in the 1980s and early 90s. His early experience in the restaurant industry was spent working summers at Basil's in Narragansett as a dishwasher and prep cook. His father owned a bistro/nightclub in London in the 1970s called Parson's. Philip would go on to continue his work in hospitality when he moved to Washington DC in 1996 to go to school at George Mason University. All he knew in his early years of hospitality was that he loved to make people happy.
Philip spent his 20s and 30s working in fine dining establishments like The Occidental, Smith & Wollensky Steakhouse, McCormick & Schmicks, and the PassionFood Hospitality group. He went back to school at Johnson & Wales to earn a degree in Hospitality Management when he realized hospitality would be his lifelong career. Before moving permanently back to Rhode Island in 2022, he worked for seven years at The Salt Line Restaurant in the Navy Yard and was the service manager at their Arlington location.
Traveling has always been a top priority for Philip. Cairo, Paris, Caracas, Malaga, Budapest, Vienna, Prague, Rome, Madeira, and the Greek Isles have allowed him to experience international regional food and culture.
When he's not working in restaurants, he serves on the board of The Cherry Fund in Washington DC, a LGBTQ 501c3 non-profit organization that raises money for HIV/AIDS & Mental Health Services through their annual benefit musical festival weekend every April.
An ultimate day of relaxation for Philip and his partner of 13 years would consist of working in the garden on a summer morning and spending an entire afternoon on one of South County's beautiful beaches until sundown.