Main content starts here, tab to start navigating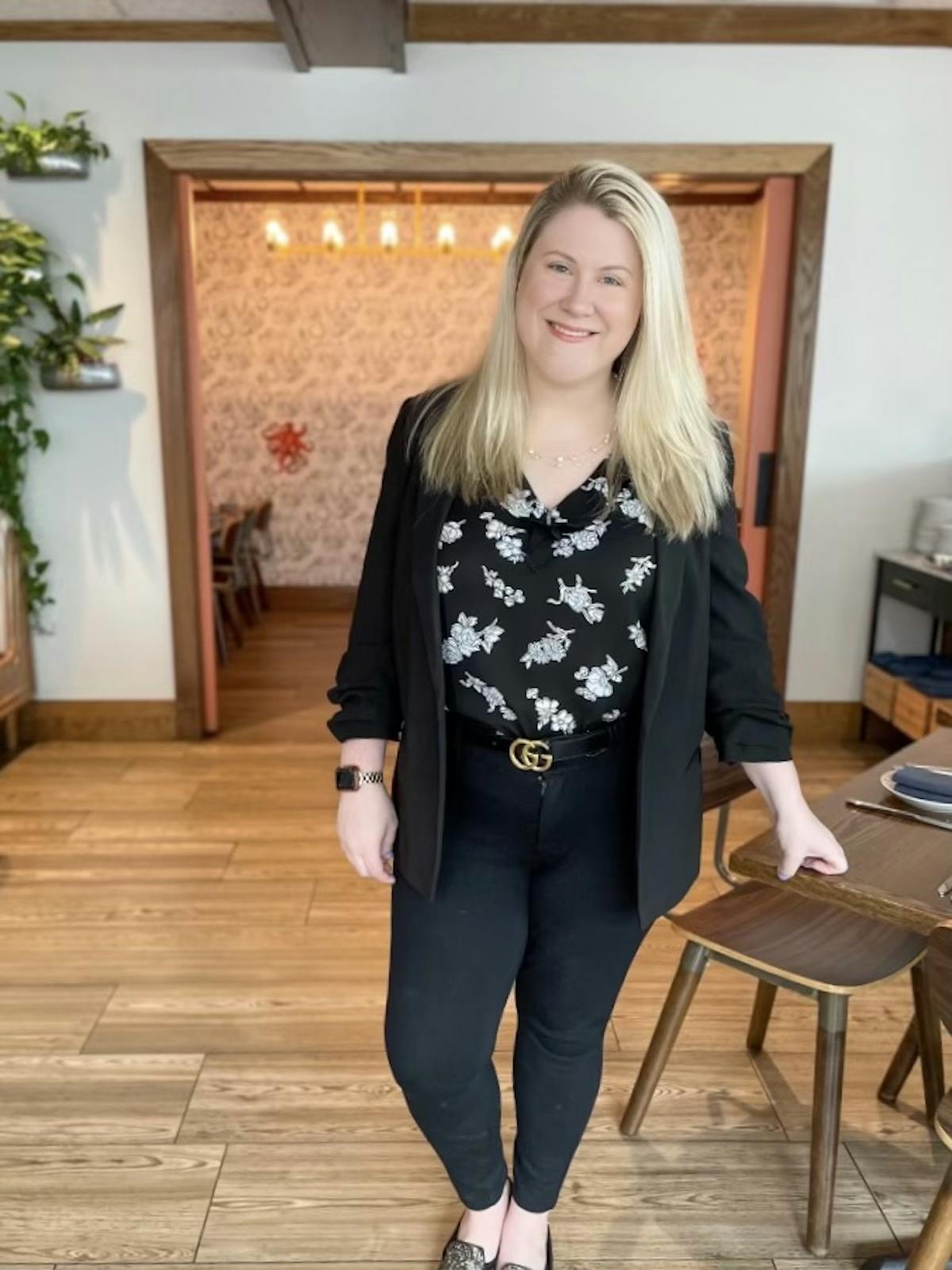 Staci Barden
Guest Relations and Events Manager
Staci was born and raised in Rhode Island. Staci always had a passion for the restaurant industry, as her favorite toy growing up was her Fisher Price kitchen set. She would have her family sit down and go through a whole service. In high school, her Grandma Doris recommended that she could go to school to become a Chef as her favorite thing to do when she got home was watch Food Network and bake Christmas cookies with her family. Staci took her Grandma's advice and went part time to Newport Career and Technical School for Culinary Arts. Staci was accepted to Johnson & Wales in the fall of 2008 and went on to get her Bachelor's Degree in Baking and Pastry Arts. There, she traveled through the study abroad program that took her to Italy for a month where she fell in love with the people and culture.
Staci spent her 20s working her way up to Pastry Chef by 27. At 28, she started to get a passion for the front of the house as she loved interacting with guests and seeing guests enjoy the food. By 29, she started all over again by working her way up from a host, to server, to trainer, to maitre d, to now Guest Relations and Events manager. She has worked in places like Gurneys, The Chanler, and now Giusto.
When Staci has free time, she likes to do home baking for all the clients she has met along her path, make shirts for Etsy, and watch reality TV shows. Staci's family are also HUGE Disney people, and frequently travel there or to other locations. Staci really learns all her hospitality from the people she works with and is always learning something new on her trips to Disney. Ask her any question about Disney (she will have ALL the facts).
An ultimate day of relaxation for Staci includes just sitting in the sun with her dog Bailey, spending time with family and friends, and enjoying a good cocktail and great food.